Regardless of whether you're a man or  woman, I'm sure you have a romance film you enjoy (because contrary to popular belief, they aren't "chick flicks"). Yesterday was Valentine's Day, and I found myself attempting to pick my favorite movie about love to watch in honor of the holiday. Instead, I compiled a list of a few films that will either make or break your heart.
1. Silver Linings Playbook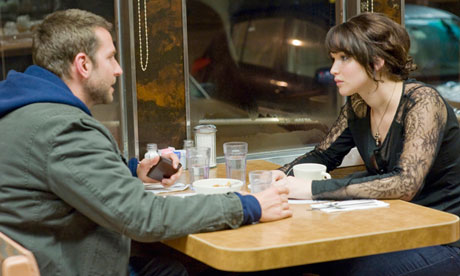 Jennifer Lawrence and Bradley Cooper are a great combo. Add in a side of mental disorders and a dash of dancing and you've got a beautiful film. Unlike many popular romance films, Silver Linings Playbook isn't completely full of cliches and moments that are eye-roll inducing. It's a pleasant mix of drama and low key comedy. The fantastic performances as well as the complex and sensitive subject matter provide the viewer with a new kind of romance movie experience.
2. (500) Days of Summer
A realistic look at love, (500) Days of Summer is another unique romance film. This indie flick is a bit unpredictable and leaves the viewer feeling confused, yet satisfied. There's a twist on the typical "happily ever after" ending these films often have.  Charming yet honest, this film is a relatable must-see for a romantic movie night.
3. Like Crazy
This romantic drama is meant for both hopeless romantics and realists. Felicity Jones and Anton Yelchin play star-crossed lovers, fighting for their relationship across countries. Their long-distance love will cause butterflies as well as heartbreak.
Each of the films on this list could be viewed as more "realistic" portrayals of romance, but each also has charming and heartwarming moments. All of them are perfect flick for a Valentine's movie night.
-B